Hand Engraving
Once you have chosen your beautiful piece of jewellery it is worth considering enriching the item with a unique piece of hand engraving.
To help choose a font style for the engraving please refer to our style card. The stylecard is only a starting point as each piece of hand engraving is bespoke.
There are three steps in the hand engraving procedure. Firstly we compose the design and sketch it onto the jewellery. Next we use hand held gravers (chisels) to carefully pare away material and bring the design to life. The third step is to meticulously polish the item, ensuring that any scratches caused during the engraving process are removed. To achieve this we employ a variety of techniques using a polishing motor and mop which ensures that the fine engraving work remains pristine. After completion of the hand engraving process, your piece of jewellery will have retained its beautiful and sparkling mirror finish.
Further Engraving information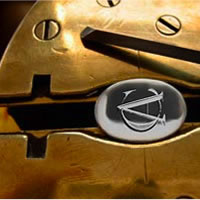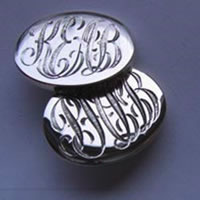 Arrange a call back
One of our experts will call you back within 24 hours.
Anti-spam: we'll never give your details to anyone else
Contact Us
If you would like one of our engraving experts to contact you to discuss your specific requirements please contact us using this form.
01932 260 100
Please call to talk with one of experts and we will answer any of your questions.
sales@samarajames.com
We will respond to email enquires within 24 hours for emails received between Monday and Friday.