ABOUT SAMARA JAMES
We're passionate about crafting beautiful diamonds, but customer satisfaction is at the heart of everything we do. You're in the best possible hands with Samara James.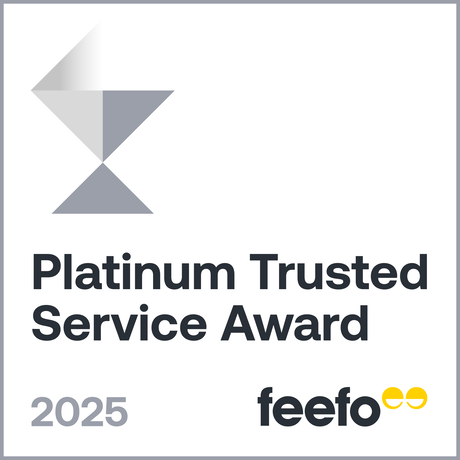 Our High Standards
Samara James produces superb quality jewellery made to the highest possible standards. We specialise in Hearts and Arrows diamonds which are perfectly cut to maximise their fire and beauty.
With GIA trained Graduate Gemologists on hand 7 days a week to answer all your jewellery and diamond related questions, we help thousands of customers each year to find the perfect piece, made to their individual specification. To aid with this we can also arrange an appointment at our Shepperton showroom where you can have a complimentary diamond and design consultation.
Our team of skilled craftsmen and diamond setters in our Hatton Garden workshop perfect each item of jewellery by hand. This ensures that it is of the highest quality and a stunning piece to keep and treasure forever.
Glowing Customer Feedback
Choosing a company with an excellent reputation is very important — we were recently awarded the Feefo Platinum Trusted Service Award. We are proud of the exceptional feedback that we receive from our customers. Here are a selection of our recent reviews:
| Date | Product | Score | Customer Comment |
| --- | --- | --- | --- |
| 19-Nov-2022 | Ashtyn | | Great service and great value for money. Very friendly. Read More |
| 19-Nov-2022 | Celine | | excellent service, very good communication, very easy to use, beautiful jewellery at a great price, would definately recommend for something special. Read More |
| 08-Nov-2022 | Fearne | | Very professional and friendly Read More |
What Products Do We Offer?
We stock a wide range of certified diamonds ranging from 0.3 carats through to over 20 carats in size. We offer every shape from round brilliant to princess cut, marquise, pear, and even the most unusual fancy cut stones.
We also offer an extensive range of matching wedding rings to ensure you have a perfect match with your engagement ring.
If you are looking for a more unusual piece of jewellery and you don't see exactly what you are looking for please contact us. We offer a bespoke design service and a free design consultation. Let our experts guide you through the many different choices and help you to develop your very own design from the initial concept to the beautiful and unique finished piece. Please click here for more information and to arrange an appointment.
Why Choose Samara James?
We specialise in perfectly cut diamonds with ideal proportions which achieve the highest levels of optical performance and beauty.
Our jewellery is finished to highest standard, including polishing the inside surfaces of the claws, so that the beauty of the diamonds can shine through.
Our GIA trained experts are on hand seven days a week to offer you the highest standard of service and support.
We offer free design and diamond consultations at our showrooms in Shepperton to help you find the perfect diamond ring.
We can send you silver samples for all of our designs on request if you are unable to visit us in person. We find that it often helps to see the design before you purchase. This is a free service - we only ask for a small deposit for each sample which is refunded once the sample is returned back using our free returns packaging.
We can resize engagement rings using our laser if you find you have ordered the wrong size. We would be delighted to complete one re-size, free of charge, within the first year of your purchase.
All our jewellery includes free insurance against loss, theft or damage whilst in transit to or from Samara James.
Our prices include free delivery and VAT.
We never sell, buy or handle 'conflict diamonds'.
We offer a 60 day money back guarantee.
We never pass your information to any third party.
Our Values
We believe in offering our customers the highest quality platinum and 18k gold jewellery, with superb quality diamonds, certificated by GIA.
Our ethics are also very important; you may have heard the term 'conflict diamonds'. Our policy on this is absolutely rigorous. We will never buy, sell or handle any diamonds of unclear provenance and we insist that all of our suppliers subscribe to The Kimberley Certification Scheme. We will not knowingly supply precious metals which in their extraction have harmed the environment, damaged communities or infringed labour standards or human rights.
ARRANGE A CALL BACK
Leave your details below and one of our expert designers will call you back within 24 hours.
-
SPARKLING TRACK RECORD
Have a read of real feedback from some of our recent customers. Read more.
-
0.3

Great service and great value for money. Very friendly.

0.3

excellent service, very good communication, very easy to use, beautiful jewellery at a great price, would definately recommend for something special.

0.3

Very professional and friendly

0.3

Great customer service when picking out the ring and hood contact during the making process.
Only thing that let them down and not 5 stars, was at the end they got the name wrong on the delivery, so had issues with getting it and people who I didn't want to know about it ended up knowing
GET IN TOUCH
We're on hand to make sure you get the best quality and value for your bespoke jewellery. Contact us today.
-
BY PHONE

01932 260 100

9.00am - 5:30pm. 7 days a week.

BY EMAIL

We aim to reply within 24 hours.