WHAT OUR CUSTOMERS THINK ABOUT US
Our Latest Reviews
We're proud of our satisfaction record, and not afraid to shout about it.
We believe that honesty is paramount. We make diamond jewellery because we believe that we can offer you an outstanding service at an outstanding price. So when we found Feefo we were delighted to add it to our website. Everybody claims they are special, but the only judge is you.
Feefo is an independent review system that gives you the chance to rate products and services within a range of Excellent to Bad. Whatever you record with Feefo, good or bad, it is posted immediately onto our website for the whole world to see.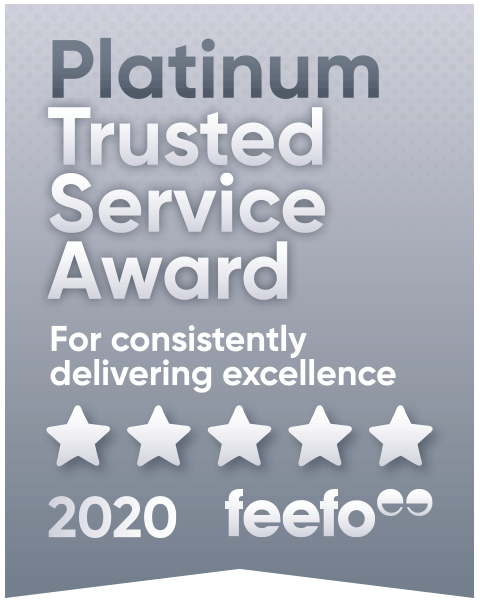 We cannot edit or change your response in any way and are delighted to see that most of our customers have been pleased with our service.
Take a look at our most recent feedback, or visit Feefo by following this link.
Date
Product
Score
Customer Comment

0.3

15-Sep-2019
Phoebe

Great experience, very professional and welcoming. I will be returning for the wedding bands. Read More

0.3

12-Sep-2019
Demelza

Samara James were the shining beacon of light in the struggle to find the right ring, after doing the high street route I thought I'd look online and I'm glad I did, the service was impeccable, visiting the showroom was a great experience and the ring beautiful.... what more can I want? Read More

0.3

10-Sep-2019
Tiffany

Great service, very knowledgable and friendly throughout. Definitely recommend! Read More

0.3

07-Sep-2019
Phoebe

Friendly staff in lovely environment. Relaxed atmosphere. Excellent service Read More

0.3

04-Sep-2019
Michelle

1st class felt at ease with all they said about product having never done anything like this before it all worked out fantastic Read More

0.3

04-Sep-2019
Felicity

Platinum. Highly knowledgeable, extremely helpful, very professional. Needed a quick turnaround and it went like clockwork Read More

0.3

31-Aug-2019
Keira

Good personal service, not rushed would recommend. Read More

0.3

30-Aug-2019
Kendra

I would purchase from samara James again if I ever need to buy a diamond ring in the future. Read More

0.3

30-Aug-2019
3.0mm Modern Court

Excellent service and a lovely team. Katie in particular was a delight to deal with. Have already recommended to friends who have now also bought rings from them. Read More

0.3

27-Aug-2019
Anastasia

Excellent and very professional service. Read More

0.3

26-Aug-2019
The Gibraltar Ring - Sterling Silver

Very helpful, easy to communicate with. Read More

0.3

23-Aug-2019
4.0mm Channel Set

Very efficient, had wide choice of options and did not push into making a decision either way. Read More

0.3

21-Aug-2019
6.0mm Modern Court

Great selection, personalised service and great communication. I wanted a ruby ring, selection of rubies were ordered in and I was able to select one to be set with diamonds for my engagement rings. It's beautiful! Read More

0.3

19-Aug-2019
Maisie

First Class, Very Welcoming, Very patient Read More

0.3

18-Aug-2019
Olivia

Yes would highly recommend them very professional
A quality touch when your looking for the perfect ring for your partner Read More

0.3

14-Aug-2019
Inspire

Excellent customer service and prompt delivery Read More

0.3

09-Aug-2019
Julie

Fantastic service from start to finish. Had absolutely no idea what I was doing at the start but Katie was fantastic talking me through everything. Absolutely no pressure to make you spend what so ever. Give their best recommendations depending on your needs/budgets etc. Produced an incredible ring... Read More

0.3

09-Aug-2019
Gwendoline

Staff were very helpful from the outset. Offered advise when I was buying the earrings. I needed the earrings for a particular occasion and I was assured they would be ready by then. Helpful when I called to make sure they would be ready. Returned call when she said she would. Very friendly and... Read More

0.3

08-Aug-2019
Marcella

Excellent quality of diamonds rings and the team at Samara James were very informative and helpful and kept us up to date with our purchase. We are so pleased with our engagement rings. Read More

0.3

07-Aug-2019
Loretta

I have absolutely no complaints with Samara James. Amazing customer service and beautiful jewellery! We were helped by Harriet and she was amazing from start to finish. So knowledgable, friendly and helpful. I am so happy with my engagement ring, it is stunning! Would recommend Samara James to everyone. Read More

0.3

05-Aug-2019
Olivia

Very good service from start to finish, staff were very polite and helpful over the phone, I was kept up to date with the service and the pick up was done very well and informative. Read More

0.3

04-Aug-2019
Echo

Outstanding Read More

0.3

02-Aug-2019
Julie

Rob was fantastic! Very knowledgable and helpful on my purchase, she said 'yes' and is thoroughly impressed with her new ring. Thanks Read More

0.3

01-Aug-2019
Anastasia

Couldn't fault the service. My ring arrived safely and very timely after an easy selection process. Thank you Read More

0.3

30-Jul-2019
Amaryllis

I can't recommend Samara James highly enough. Alex was so friendly and always at hand to answer any questions I had over the weeks it took me to finally come to a decision. I never felt pushed into making a decision and it felt like Alex just wanted to help me get it right. My (now) fiancée is absolutely... Read More

0.3

29-Jul-2019
2.5mm D-Shaped

This is my second purchase from Samara James and once again everything is perfect, the ease of ordering and the quality is excellent. Would highly recommend Samara James to anyone. Read More

0.3

28-Jul-2019
Curved

Excellent service, non pushy and very relaxed. Read More

0.3

25-Jul-2019
Yasmin

Fantastic service. Alex was very patient when I was unable to make up my mind on which style of ring to choose. She emailed photos of the different rings I was considering and also suggested and photographed wedding rings with the engagement rings so I could see which were the best fit.
I was... Read More

0.3

22-Jul-2019
Olivia

Excellent service from initial phone conversation to prompt delivery. Very pleased with the final product Read More

0.3

22-Jul-2019
Billie

Fantastic service from start to finish with a genuine personal experience. Read More
GET IN TOUCH
We're on hand to make sure you get the best quality and value for your bespoke jewellery. Contact us today.
-
BY PHONE

9.00am - 5:30pm. 7 days a week.

BY EMAIL

We aim to reply within 24 hours.