WHAT OUR CUSTOMERS THINK ABOUT US
Our Latest Reviews
We're proud of our satisfaction record, and not afraid to shout about it.
We believe that honesty is paramount. We make diamond jewellery because we believe that we can offer you an outstanding service at an outstanding price. So when we found Feefo we were delighted to add it to our website. Everybody claims they are special, but the only judge is you.
Feefo is an independent review system that gives you the chance to rate products and services within a range of Excellent to Bad. Whatever you record with Feefo, good or bad, it is posted immediately onto our website for the whole world to see.
We cannot edit or change your response in any way and are delighted to see that most of our customers have been pleased with our service.
Take a look at our most recent feedback, or visit Feefo by following this link.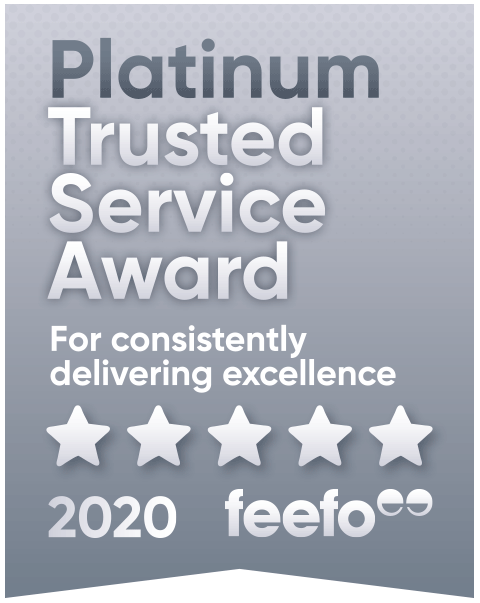 Date
Product
Score
Customer Comment

0.3

26-Jan-2021
Brenda

Fantastic experience of buying my rings. Totally different from the high street experience. Friendly and helpful staff. Rings arrived by the set delivery date and they are everything and more to what I expected. Thank you Huw Read More

0.3

21-Jan-2021
Selma

Not great communicators. Had to chase them up for information. Once I had done that no problem. Ring arrived and my wife is delighted with it and it does look great.

So 4 stars is because I had to prompt them. 5 stars since I did that.. I do acknowledge times are difficult Read More

0.3

21-Jan-2021
Alison

We have ordered two rings from this store. The first were my engagement ring which is absolutely stunning and the second I had made after sadly losing my brother just a few months before. I had stars named after him and mum as a gesture that they are always looking down on me and my partner... Read More

0.3

19-Jan-2021
Olivia

Thank you, service was great. And very fast! Read More

0.3

18-Jan-2021
Stephanie

I felt comfortable all through the process of buying a diamond ring. I felt I paid market value for a good stone when comparing to other retailers. Read More

0.3

16-Jan-2021
Verity

Great service from start to finish and I'm happy with the beautiful engagement ring. We enjoyed the experience of choosing the style and our very own diamond and found the information on diamonds very interesting.
A much better experience than choosing a ring from a high street jewellers. All... Read More

0.3

15-Jan-2021
Damaris

Very friendly, helpful and knowledgable Read More

0.3

14-Jan-2021
Bonnie

I couldn't be happier with the service I received from Rob at Samara James. After initially speaking via the Chat window, he then called me and we spoke in great detail about exactly what type of ring and the spec I wanted. The current COVID lockdown meant that I couldn't actually go to a jewelers shop... Read More

0.3

04-Jan-2021
Thea

I was initially very wary about buying and expensive ring online, I mulled it over for ages. I need not have worried. It was a good experience and I have a ring which has exceeded my expectations. Every question I asked was clearly and thoroughly answered and I was given lots of help from Christina to... Read More

0.3

04-Jan-2021
2.0mm Deluxe Court

highly recommended, spoke to someone on the phone who gave me some help. I also spoke to someone via email about my other purchase to help me with this one Read More

0.3

01-Jan-2021
Bespoke Design Other

I have had several pieces from Samara and every time I have been delighted with the result. This was my first bespoke item and I am so very pleased with it. Will have no hesitation in recommending or returning to Samara in the future. They are attentive and a pleasure to deal with. Efficient and... Read More

0.3

31-Dec-2020
Delphine

Fantastic service from Emily and great product. Very happy overall Read More

0.3

29-Dec-2020
Cameron

The website was really easy to use and helped a total novice navigate a potential minefield! The customer service was brilliant, the lady I spoke to was really professional and very helpful. The delivery time was as promised and the ring was perfect...apparently! Can't recommend highly enough. Read More

0.3

29-Dec-2020
Olivia

Great friendly & professional service.

Really helpful & as promised delivered a beautiful ring just before Christmas'
Quality piece of jewellery which my wife absolutely adores!
Thank you very much! Read More

0.3

25-Dec-2020
Elizabeth

Really enjoyed the experience of purchasing a ring for my partner
The service was excellent & the product outstanding
She & I are very very happy.
Will certainly recommend. Read More

0.3

24-Dec-2020
Laura

Fantastic service from Rob at Samara James. Even with the pandemic and me being unable to travel he was able to expertly guide me through the technicalities of picking the perfect Diamond.

The finished piece is stunning and exactly what I had imagined.

Would heartily recommend... Read More

0.3

24-Dec-2020
Rachel

Quality, price, staff.
Faultless Read More

0.3

22-Dec-2020
Olivia

I'm not normally one to leave reviews, but with limited ability to shop 'in-store' this year, and a minefield of information and options online, I just wanted to reassure anyone else in a similar position that you will not go wrong with Samara James. From the initial very tentative online conversation to... Read More

0.3

22-Dec-2020
Abigail

Very professional & friendly. Allow you plenty of time to choose & are extremely knowledgeable & with their knowledge are able to guide you in picking the right diamond. Wouldn't go anywhere else. Read More

0.3

21-Dec-2020
Princess Catherine

An absolute pleasure to deal we with. From the first moment when I called to when I collected the item the whole process was perfect .I were ill be buying again from them and cannot recommend them highly enough.

A pleasure to deal with.

Thank You

Mark Read More

0.3

19-Dec-2020
Maya

Excellent customer service, arrived exactly as arranged. Sure my daughter in law to be will be thrilled super quality. Read More

0.3

19-Dec-2020
Tara

They really take the time to walk you through every decision you've made and try to help you towards potentially better choices. Everyone I spoke to was extremely polite. Read More

0.3

19-Dec-2020
Olivia

Lovely experience from the moment we stepped inside! Staff really friendly and informative- item ready for collection a day before schedule which was a bonus - not your normal pushy high street jewellers Read More

0.3

18-Dec-2020
2.5mm Grain Set

Excellent product with on-time delivery. Read More

0.3

17-Dec-2020
Saskia

All staff were very helpful & friendly, ordered through the website which was an easy experience, would definitely recommend Samara James. Read More

0.3

14-Dec-2020
Ophelia

Fantastic service again, great ordering process, prompt dispatch and a beautiful item recieved Read More

0.3

14-Dec-2020
Olivia

I took a lot of time deciding what to buy as this was a big purchase for me and my goodness they were happy to answer all my questions, and back up thier claims on their diamond with all the facts! Very very happy as I have a top quality ring for half the price it would have been in Tiffany. Read More

0.3

13-Dec-2020
Olivia

Amazing customer service. The people that work there are genuinely passionate about jewellery. They work to your budget to deliver an amazing product! Read More

0.3

11-Dec-2020
Mimi

Excellent customer service from start to finish, Isabelle in particular was fantastic and really helped me out. Read More

0.3

10-Dec-2020
Augusta

Absolutely first class service from start to finish. Christina Suen was so helpful and absolutely lovely to deal with . I am thrilled to bits with the ring I got Read More
GET IN TOUCH
We're on hand to make sure you get the best quality and value for your bespoke jewellery. Contact us today.
-
BY PHONE

9.00am - 5:30pm. 7 days a week.

BY EMAIL

We aim to reply within 24 hours.