WHAT OUR CUSTOMERS THINK ABOUT US
Our Latest Reviews
We're proud of our satisfaction record, and not afraid to shout about it.
We believe that honesty is paramount. We make diamond jewellery because we believe that we can offer you an outstanding service at an outstanding price. So when we found Feefo we were delighted to add it to our website. Everybody claims they are special, but the only judge is you.
Feefo is an independent review system that gives you the chance to rate products and services within a range of Excellent to Bad. Whatever you record with Feefo, good or bad, it is posted immediately onto our website for the whole world to see.
We cannot edit or change your response in any way and are delighted to see that most of our customers have been pleased with our service.
Take a look at our most recent feedback, or visit Feefo by following this link.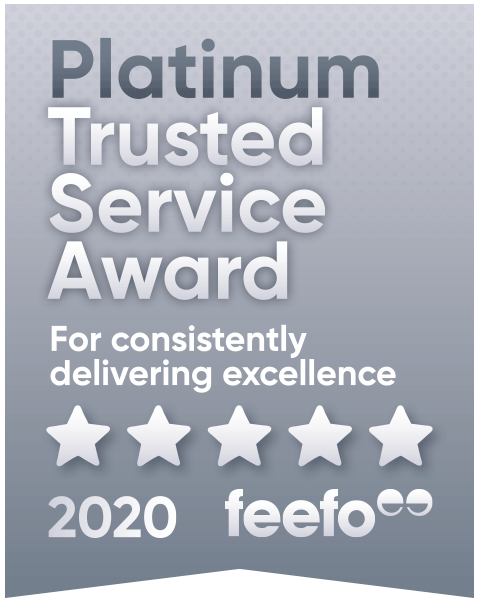 Date
Product
Score
Customer Comment

0.3

03-Jun-2020
Bespoke Multistone Diamond Ring

Samara James have been very helpful from first correspondence and all the way through the receiving the ring. There was a very slight issue after ordering however the level of customer service afterwards was second to none. The staff kept me up to date throughout every stage to make sure I was... Read More

0.3

02-Jun-2020
Madison

the service was great Read More

0.3

29-May-2020
5.0mm Modern Court

Rob and the Samara James team have been fantastic throughout the process of choosing a ring design, sourcing the diamond required and the service since. Glad to be buying from them again. Plus recommended to a number of friends who have had a great experience too. Read More

0.3

29-May-2020
Xanthe

Excellent service, really helpful in talking me through the details and what would give the best looking ring! Read More

0.3

20-May-2020
2.5mm Modern Court

Brilliant service and fast delivery too Read More

0.3

18-May-2020
Dakota

I made an order for an engagement ring in a time that wasn't easy in the best of times let alone in the middle of a Pandemic But Rob and his team guided me every step of the way and the product and service I received was Impeccable. Read More

0.3

18-May-2020
Chloe

Will definitely be using them again for wedding rings. Read More

0.3

15-May-2020
Xanthe

I ordered this ring for my wife's birthday. I didn't think I would get it in time because of the lockdown but Samara James were great. They kept me well informed along the way. It was delivered today and My wife is over the moon. Read More

0.3

13-May-2020
Joy

Very pretty ring, friendly helpful advice on diamond choice, excellent communication and arrived sooner than expected. All for a great price! I will be looking into getting my wedding rings from here too. Read More

0.3

12-May-2020
Roxanne

The product is absolutely outstanding and even under the pressure of Covid-19 they managed to get it to me in advance of when it was asked for.
Thankyou so much Read More

0.3

06-May-2020
Tiffany

Great service, the ring looks amazing and at a good price Read More

0.3

04-May-2020
Leah

Excellent communication and professionalism. Highly recommended! Read More

0.3

03-May-2020
Fallon

Service was excellent. Always kept me informed re my order and advised me every step of the way even when they had to temporarily halt production. Read More

0.3

30-Apr-2020
Olivia

Great customer service. I placed an order online, and the next day a sales representative called me to confirm the order, and gave me some extremely helpful advice about the ring I had ordered and how to make the most of the order. The ring arrived very quickly, and looks great! Overall, very impressed. Read More

0.3

19-Apr-2020
Lois

Good quality product at good prices. Friendly and helpful staff.

However I was disappointed with availability ot test rings and some of the staff expertise. There were no test rings of the ring I wanted, so had to guesstimate sizings from other different rings. At the initial meeting a senior... Read More

0.3

17-Apr-2020
Cameron

We got engaged during Covid-19 and Rob and the team worked their magic to get the ring of my dreams personally hand delivered during this time. Thank you so much - the ring is stunning. Read More

0.3

10-Apr-2020
Sita

Ordered an engagement ring over the phone having seen exactly what my girlfriend wanted on their website.
The ring arrived in the expected time, it is absolutely perfect and even the packaging is beautifully made.
I thoroughly recommend Samara James. Read More

0.3

06-Apr-2020
Saskia

Brilliant; the staff stayed late at the workshop to finish the ring for me before they closed down for self-isolation. The Engagement ring looks wonderful. And she said 'yes'! Read More

0.3

06-Apr-2020
Sarah

Recently had my ring delivered and it is perfect. As well as the online services I did speak to the staff for advice and were very helpful and very friendly. Although the day of the engagement has been delayed slightly do to current events I'm really looking forward to the special day and hope it goes... Read More

0.3

26-Mar-2020
Cordelia

Great service...from the initial consultation right through to the ring being delivered everything was perfect. Would highly recommend Samara James. Read More

0.3

25-Mar-2020
Leah

An excellent start to finish experience! Easy to use website, knowledgable and very helpful staff. Delivered on time, the ring looks fantastic! Read More

0.3

22-Mar-2020
Adriana

Very helpful staff and happy to accommodate requests being made Read More

0.3

21-Mar-2020
Sarah

Excellent customer service. Extremely helpful in store. Great value for an exceptional ring. Read More

0.3

20-Mar-2020
Xanthe

Absolutely world class service. I had been ting shopping from London to Edinburgh and have not found a website or team like it. Literally designed the ring myself and chose the exact diamond. Would recommend. Read More

0.3

17-Mar-2020
5.0mm Offset

Situated in very pleasant and relaxed surroundings away from the bustle of the high street, with plenty of parking.
The staff are both polite and well informed (Nicky in our case).
Excellent communication and email updates on our order.
Would most definitely recommend! Read More

0.3

17-Mar-2020
Hayley

seemed to be a simple process up to now, looking forward to getting the ring. Read More

0.3

03-Mar-2020
Meredith

Excellent customer service and fantastic product. I bought my fiancé's engagement ring from Samara James and she is absolutely over the moon with it.
From my first contact with Alex at Samara James everything was clearly explained and their knowledge of diamonds and passion for sourcing the... Read More

0.3

03-Mar-2020
Loretta

Everything has been fantastic from the initial contact with the website, to a request for them to hold my order whilst I was away, making the most important purchase of a gentleman's life has been made a dream. Read More

0.3

01-Mar-2020
Anastasia

I bought a ring that was customised with engraving. The end result looks great but the experience has been extremely challenging and the ring is finally ready over 2 months after it was initially due to be completed. There were multiple errors in the process and I was left feeling that, although the... Read More

0.3

28-Feb-2020
Bespoke Round Diamond Ring

Rob was a fantastic help. Although I didn't proceed with Samara James as I had approached them after I had already gone through a design process with another jeweller, Samara James gave me invaluable advice for stone selection. I would undoubtedly recommend them from my involvement with them. Read More
GET IN TOUCH
We're on hand to make sure you get the best quality and value for your bespoke jewellery. Contact us today.
-
BY PHONE

01932 260 100

9.00am - 5:30pm. 7 days a week.

BY EMAIL

We aim to reply within 24 hours.