WHAT OUR CUSTOMERS THINK ABOUT US
Our Latest Reviews
We're proud of our satisfaction record, and not afraid to shout about it.
We believe that honesty is paramount. We make diamond jewellery because we believe that we can offer you an outstanding service at an outstanding price. So when we found Feefo we were delighted to add it to our website. Everybody claims they are special, but the only judge is you.
Feefo is an independent review system that gives you the chance to rate products and services within a range of Excellent to Bad. Whatever you record with Feefo, good or bad, it is posted immediately onto our website for the whole world to see.
We cannot edit or change your response in any way and are delighted to see that most of our customers have been pleased with our service.
Take a look at our most recent feedback, or visit Feefo by following this link.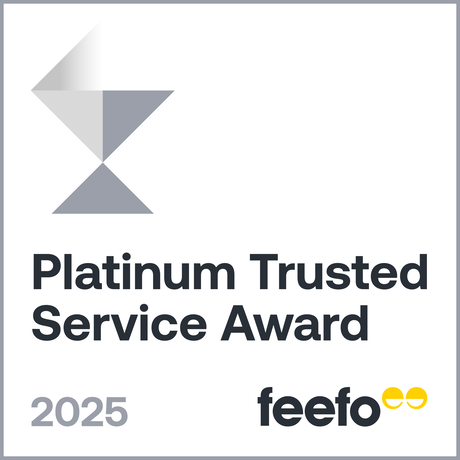 Date
Product
Score
Customer Comment

0.3

19-Jan-2022
Sonic Ring Cleaning Kit

Really great products and customer service, loving the Sonic Ring Cleaning Kit, thanks very much! Read More

0.3

05-Jan-2022
Bespoke Fancy Diamond Ring

Superb experience, Jenna and Martin were both really helpful and made choosing the ring very easy. Really pleased that I have exactly what we were looking for. Read More

0.3

05-Jan-2022
Arwen

Fantastic service and great help from Zoe, who was 100% helpful and made the decision making process all the better. Read More

0.3

04-Jan-2022
Fiona

Fantastic service and a beautiful ring at a much more affordable price compared to the high street. Would definitely recommend and use again. :) Read More

0.3

26-Dec-2021
Elsa

Outstanding service the sales advisor Natalie was very helpful and she helped me make the right decision ! The ring is beautiful !! Read More

0.3

20-Dec-2021
Curved Half Diamond

Amazing service. Attentive, professional and helpful. Really good experience picking wedding ring person, and my partner had a fantastic service picking my engagement ring. Highly recommend. Friendly staff who clearly enjoy their job Read More

0.3

20-Dec-2021
1.7mm Slender Vintage

Everything about Samara James was good. They clearly know their business: they have a range of beautiful, customisable rings and their online support personnel were really very helpful and knowledgeable. The ring was made super quick and is every bit as good as I expected. I haven't had to check if... Read More

0.3

18-Dec-2021
Camilla

Dispite ordering online the service was very personal. A diamond expert contactedboth me and my husband with advice on our order
It was also good to have a named contact and see a picture of who i was talking to.
Advice given actually made ring cost less reassuringly that the advice given... Read More

0.3

17-Dec-2021
2.5mm Deluxe Court

I have not seen the ring yet, due to Samara James sending the ring to the wrong address.

I requested the ring sent to my home address but it was sent to my parents address which we will be visiting next week. Read More

0.3

16-Dec-2021
Estrella

Having looked at a number of jewelry websites, none of them had the range of engagement rings that Samara James offered. The other sites, there was maybe one or two possibles to choose from; at Samara James, we ended up with a shorlist of around 15 rings to choose from (and it could have been... Read More

0.3

16-Dec-2021
Morgan

Brilliant service, everything was explained in full , friendly staff and extremely quick delivery
Thank you so much Read More

0.3

15-Dec-2021
Cameron

Swift responses, specialist advise, attention to detail, expertise and professionalism were all of a very high standard. Fantastic experience. Read More

0.3

15-Dec-2021
Billie

Christina gave me a call after I enquired and guided me through every part and process of getting the ring. She has been incredibly helpful and has amazing knowledge. She has kept me up to date and ensured I got the ring within the time frame we discussed. I would highly recommend this company and... Read More

0.3

11-Dec-2021
Helena

Lovely ring,well pleased with it and very good customer service,delivery good,overall great service Read More

0.3

09-Dec-2021
5.0mm Deluxe Court

We are absolutely delighted with our stunning rings they look so beautiful and my wife's ring sparkles so much they are just what we wanted after my wife suffered an allergy with her others thank you so much great customer service, great delivery on time, and a very happy wife happy days thanks again. Read More

0.3

09-Dec-2021
Engraving

Exquisite diamond, and excellent service from Shan and Rob. We designed our own ring and are extremely happy with the finished piece. We'll be returning for our wedding band for sure. Definitely recommend Read More

0.3

07-Dec-2021
Alondra

Great friendly service. They spent the time with me to make a great choice of engagement ring within my budget. Can't fault them. Read More

0.3

04-Dec-2021
Xanthe

Excellent service and lovely accommodating staff. A pleasant experience. Thank you Read More

0.3

03-Dec-2021
Anastasia

Wonderful customer service, beautiful jewellery, so thank you
GET IN TOUCH
We're on hand to make sure you get the best quality and value for your bespoke jewellery. Contact us today.
-
BY PHONE

01932 260 100

9.00am - 5:30pm. 7 days a week.

BY EMAIL

We aim to reply within 24 hours.