WHAT OUR CUSTOMERS THINK ABOUT US
Our Latest Reviews
We're proud of our satisfaction record, and not afraid to shout about it.
We believe that honesty is paramount. We make diamond jewellery because we believe that we can offer you an outstanding service at an outstanding price. So when we found Feefo we were delighted to add it to our website. Everybody claims they are special, but the only judge is you.
Feefo is an independent review system that gives you the chance to rate products and services within a range of Excellent to Bad. Whatever you record with Feefo, good or bad, it is posted immediately onto our website for the whole world to see.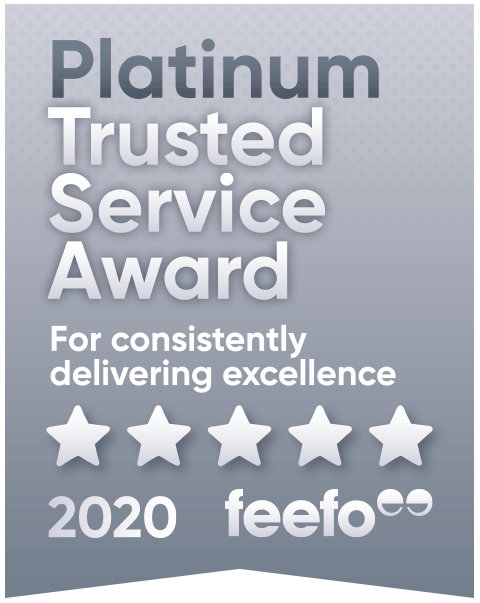 We cannot edit or change your response in any way and are delighted to see that most of our customers have been pleased with our service.
Take a look at our most recent feedback, or visit Feefo by following this link.
Date
Product
Score
Customer Comment

0.3

17-Jan-2019
Diamond Ring Cleaner

Always a great professional service. Read More

0.3

04-Jan-2019
6.0mm Deluxe Flat

A pleasure to deal with the staff at Samara James. Engagement ring and now wedding ring provider. Read More

0.3

03-Jan-2019
Olivia

Really friendly and couldn't have been more helpful and accommodating to my questions and requests. Read More

0.3

02-Jan-2019
Olivia

I thought the advice and guidance from both Shan and Katie was superb - thank you! Read More

0.3

02-Jan-2019
Diamond Ring Cleaner

Very quick response. Read More

0.3

30-Dec-2018
Chloe

Absolutely fantastic service and they made and delivered my fiancee engagement ring at very short notice.
Delighted with it and cannot recommend them enough Read More

0.3

27-Dec-2018
Esther

My wife wanted an eternity ring but couldn't find anything locally. She looked on the Samara James website and found a design she liked, however, when it was made up and delivered although the ring was lovely she didn't think it looked right on her hand.
We contacted Samara James and the response... Read More

0.3

26-Dec-2018
Lucinda

Excellent service and quality Read More

0.3

23-Dec-2018
Hannah

excellent service from selection of stones and delivered as promised Read More

0.3

23-Dec-2018
Sylvia

Excellent customer service and great communication regarding my ring. The ring itself arrived much quicker than estimated. It is beautifully made, the preview pictures on the site are very accurate too. Read More

0.3

22-Dec-2018
Laverne

Fantastic service & product. Staff though are the real gems here. Isabelle was so good to deal with & made for a perfect experience. This is the fourth ring that I have bought through her. Highly recommended. Read More

0.3

20-Dec-2018
Lois

I opted for Samara James based on precious customer feedback, having no knowledge of diamonds or experience in purchasing I wanted to go with a company I felt I could trust.
Thankfully what transpired was exactly as hoped, a friendly and knowledgeable service and ended with what i hope will be... Read More

0.3

16-Dec-2018
Sasha

Excellent customer service, quick delivery and beautiful ring. Would definitely recommend. Read More

0.3

15-Dec-2018
Shepperton

Great service from all at Samara James as well as really good advice. Beautiful Ring and well presented and packaged Read More

0.3

14-Dec-2018
Orchid

They are absolutely amazing in here. What a great experience. Read More

0.3

13-Dec-2018
Cameron

A huge thank-you to Harriet and Shan for helping to design an incredible emerald and diamond ring. Charlotte is over the moon with it!!!! Impeccable attention to style, quality and service from start to finish.
I've bought engagement ring, wedding bands, diamond earrings and now the emerald... Read More

0.3

12-Dec-2018
Olivia

Wonderful company to buy from. From the first call , then a visit to their premises, to the final receipt of rings....everything was perfect. They spent 2 hours with us , guiding us through the diamond choice and they supply carefully selected high quality stones . Highly recommend Isabelle who looked... Read More

0.3

12-Dec-2018
Celeste

Excellent service, very informative and a very competitive price. The jewellery consultant, Ben, explained everything in a simple to understand way but left the final decision to us. the whole experience was a joy. Read More

0.3

11-Dec-2018
Tanvi

Shan made what could have been a potentially difficult and hard process very easy, straightforward. Nothing was to much, he was always welcoming and took the time to explain everything. Hopefully i don't need to but i know where I'd go to get an engagement ring and would happily recommend to others Read More

0.3

11-Dec-2018
Emma

First I was concerned about ordering any jewellery online without having looked at it in person. Because of previous bad experiences in my head it wasn't an option to order my engagement ring from online. I went to several different shops (all the big names) after spending hours going through all the... Read More

0.3

11-Dec-2018
Meghan

Alexandra was the most helpful person and extremely understanding . I can't thank her enough .
I would 100% recommend smara James Read More

0.3

10-Dec-2018
Olivia

I found the whole process of buying a ring simple and easy. The website is clear and a true representation of what they offer and when you visit them they inform you and are able to answer questions in a clear succinct knowledgable manner which in my experience helped me to pick the perfect diamond... Read More

0.3

10-Dec-2018
Curved Quarter Diamond

Very easy and straight forward. Read More

0.3

08-Dec-2018
Anastasia

It was more than I ever expected when deciding on and buying an engagement ring. Beautiful showroom and amazing staff. Felt like I was a very valuable client. Read More

0.3

08-Dec-2018
Stephanie

Brilliant nothing was to much trouble would defiantly recommend Read More

0.3

07-Dec-2018
Natalie

Exceptional customer service

Isabelle you're a star ;-) Read More

0.3

05-Dec-2018
Aspen

Brilliant customer service throughout.
Prompt responses to all questions and all information requested in a timely fashion
Delivery came on time which was essential for me

Rob was friendly and offered sound advice when asked Read More

0.3

03-Dec-2018
Phoebe

Such a friendly service everyone was very helpful. Would highly recommend to anyone Read More

0.3

03-Dec-2018
Chloe

Excellent selection of jewellery to view on the website. The a wonderful helpful conversation on the phone. They know their product and provided me with a perfect engagement ring that my fiancée adores. Highly recommend. Read More

0.3

02-Dec-2018
Bespoke Round Diamond Ring

very good service Read More
GET IN TOUCH
We're on hand to make sure you get the best quality and value for your bespoke jewellery. Contact us today.
-
BY PHONE

01932 260 100

9.00am - 5:30pm. 7 days a week.

BY EMAIL

We aim to reply within 24 hours.