WHAT OUR CUSTOMERS THINK ABOUT US
Our Latest Reviews
We're proud of our satisfaction record, and not afraid to shout about it.
We believe that honesty is paramount. We make diamond jewellery because we believe that we can offer you an outstanding service at an outstanding price. So when we found Feefo we were delighted to add it to our website. Everybody claims they are special, but the only judge is you.
Feefo is an independent review system that gives you the chance to rate products and services within a range of Excellent to Bad. Whatever you record with Feefo, good or bad, it is posted immediately onto our website for the whole world to see.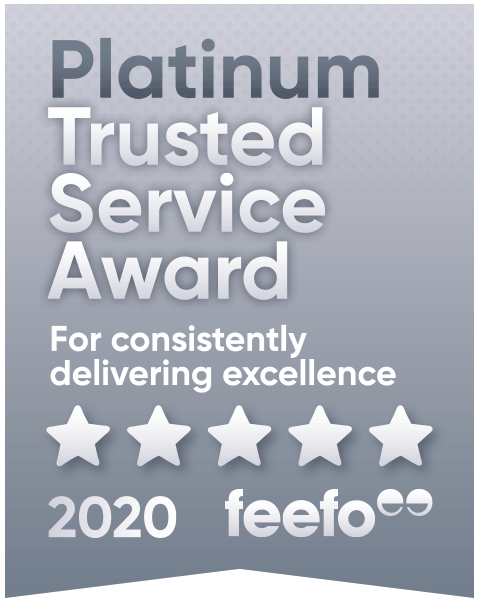 We cannot edit or change your response in any way and are delighted to see that most of our customers have been pleased with our service.
Take a look at our most recent feedback, or visit Feefo by following this link.
Date
Product
Score
Customer Comment

0.3

24-Mar-2018
Bespoke Fancy Diamond Ring

Brilliant service from start to finish Read More

0.3

21-Feb-2018
Samara James Valuation

Samara James are an extremely professional business offering high quality products and services at competitive pricing, what more could you ask for..?? I can't recommend them enough... 5 stars from me...! Read More

0.3

17-Feb-2018
Samara

After many years of marriage, my 'all we could afford at the time' engagement ring was looking past its best. We did some research and found the Samara James website. I loved the fact that you could see a view of a ring from all angles and the very clear pricing. Living close to Shepperton we decided... Read More

0.3

14-Feb-2018
2.0mm Vintage Style

This is the second time I have bought from you, this time an eternity ring for the love of my life. when presented to her unfortunately was a tad tight. You arranged free return and re-made the ring, at no cost, which is now perfect, delivering again in very quick time. So very impressed with your... Read More

0.3

05-Feb-2018
Vivian

Friendly, professional service. The experience from choosing to receiving my ring is second to none. Highly recommend Samara James. Read More

0.3

05-Feb-2018
Bespoke Design Other

Samara James have clearly developed an exceptional model within the Industry. In particular their personal service, and the fact that they don't pressure or rush customers, but rather help inform and guide knowledge and choices puts them leagues ahead of their competitors. Read More

0.3

03-Feb-2018
Vivian

Choosing an engagement ring is a very personal and special occasion. Samara James provided exactly what we wanted and more. We took our time to make sure we'd chosen the right ring design without feeling pressured by taking a long time. Once we chose the ring we were asked if we wanted to take more... Read More

0.3

02-Feb-2018
Verity

Brilliant service from start to finish. Great explanations and communications Read More

0.3

02-Feb-2018
Bespoke Diamond Wedding Ring

Mary and I are absolutely delighted with the rings- they are perfect! Thanks so much for all your help! Read More

0.3

02-Feb-2018
Stephanie

I wanted to leave my granddaughters a lasting legacy from me and we were all very pleased with the result. Three beautiful rings as lovely as my granddaughters. Read More

0.3

02-Feb-2018
Marigold

I was very nervous buying a diamond ring online, but boy did Samara James surpass my expectations! They talked me through the purchase and reassured me that the design was fully refundable, whech meant I could be a bit more bold in my choice! Read More

0.3

02-Feb-2018
Cameron

Personally we didn't find that the photos on Samara James website are accurate to the ring that actually comes in the box. I didn't find the staff overly helpful when dealing with our problem and I was quite disappointed with the outcome of the situation. Read More

0.3

02-Feb-2018
Echo

Everyone, from the first phone call, to arranging for the ring to be ready by Christmas Eve, was really helpful and informative and very friendly. We will be contacting them again to find a wedding ring that sits with the engagement ring as it is an unusual shape Read More

0.3

02-Feb-2018
Kendra

Outstanding service, fantastic quality product, and great after sales assistance. I have recommended Samara James to others, and wouldn't hesitate to use them again. Really really impressed with everything, especially Rob Bradley, who really catered to my requirements. If I could give more than 5 stars,... Read More

0.3

02-Feb-2018
Chloe

The lady on the phone was so helpful and not pushy at all. I felt she actually want to help me rather than sell me the most exspensive ring. The ring came with in two weeks and is beautiful. I hope she says yes lol. Read More

0.3

02-Feb-2018
Carissa

I was recommended Samara James through a friend. I wanted to purchase an engagement ring, the website is very easy to use with so many different designs of rings, you can pick, choose and adapt the ring to exactly you needs. After choosing the design of ring I liked, I contacted Samara James directly... Read More

0.3

01-Feb-2018
Helena

Amazing advice and service from my specialist consultant Alex. They turned around my ring in record time for pick up after my holiday, As I live up North and was flying into Gatwick after my 50th birthday holiday in Peru. My ring is stunning and I'm amazed at the price. I couldn't recommend them enough... Read More

0.3

01-Feb-2018
3.0mm Channel Set Flat

Very helpful and attentative, and all the pieces that we have purchased have been flawless Read More

0.3

01-Feb-2018
Cameron

The whole experience was fantastic. Everything was explained carefully and clearly and the advise given around options and what was best for what we were looking for was first class. Really happy with the ring and most importantly my wife to be is overjoyed. Would definitely recommend anyone to go to... Read More

0.3

01-Feb-2018
Olivia

Perfect Read More

0.3

01-Feb-2018
6.0mm Modern Court

This is the second time we have used Samara James. The first time was for an engagement ring and this time for our wedding rings and both times the service has been amazing from start to finish.. nothing is too much trouble and then end products were amazing both times. Read More

0.3

01-Feb-2018
Sarah

Web site was great with many options on ring style and quality of diamond. Communication was good and delivery was pretty quick. The diamond I brought could not be sourced unfortunately, I had to upgrade to a slightly more expensive diamond. Read More

0.3

01-Feb-2018
Olivia

Very happy with the ring, stunning to say the least, fantastic communications, inconspicuous packaging just in case the other half seen it arrive.
Big thank you to all the team
GET IN TOUCH
We're on hand to make sure you get the best quality and value for your bespoke jewellery. Contact us today.
-
BY PHONE

01932 260 100

9.00am - 5:30pm. 7 days a week.

BY EMAIL

We aim to reply within 24 hours.