WHAT OUR CUSTOMERS THINK ABOUT US
Our Latest Reviews
We're proud of our satisfaction record, and not afraid to shout about it.
We believe that honesty is paramount. We make diamond jewellery because we believe that we can offer you an outstanding service at an outstanding price. So when we found Feefo we were delighted to add it to our website. Everybody claims they are special, but the only judge is you.
Feefo is an independent review system that gives you the chance to rate products and services within a range of Excellent to Bad. Whatever you record with Feefo, good or bad, it is posted immediately onto our website for the whole world to see.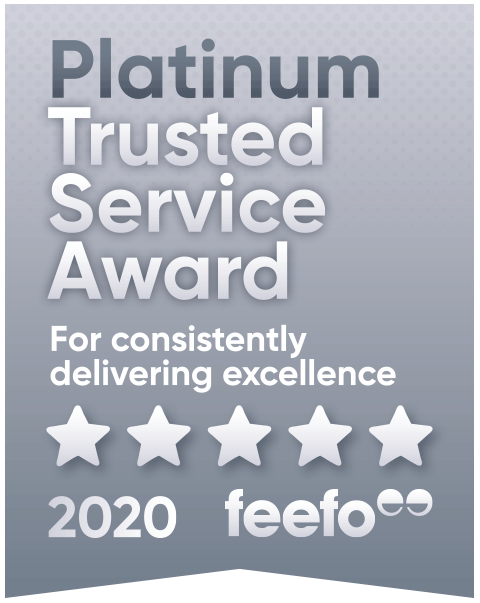 We cannot edit or change your response in any way and are delighted to see that most of our customers have been pleased with our service.
Take a look at our most recent feedback, or visit Feefo by following this link.
Date
Product
Score
Customer Comment

0.3

16-Nov-2018
2.0mm Deluxe Court

Excellent communication through, the ring is perfect and fits like a glove and came quickly and beautifully presented. Read More

0.3

14-Nov-2018
Cameron

Basically hassle free . My itam arrived on date & time you said . Thank-you . Read More

0.3

14-Nov-2018
Rosie

Sound advice from Shan & Isabelle ;-)

Lovely little ring which we altered slightly...adding a Ruby

Yes...I would & have bought from them since Read More

0.3

13-Nov-2018
Antoinette

SMOOTH Read More

0.3

12-Nov-2018
Kimberly

I met with Harriet and designed a ring with my partner, Harriet helped us with exactly what we wanted.
The whole proces was straight forward and the staff are incredibly friendly and helpful.
I have a very happy fiancé :) Read More

0.3

12-Nov-2018
Marilyn

Excellent customer service, really took there time in helping me choose a ring and even pulled off getting it ready in the small time frame that i had. The ring was stunning and went down a treat. Read More

0.3

09-Nov-2018
Joanna

Everything was perfect until dispatch. Item was sent to my billing address. Took
6 days to reach my delivery address. The 'special moment' had to be put on hold. A special purchase disappointingly executed. Read More

0.3

08-Nov-2018
Chloe

Samara James is one of the best Jewelers I've come across and Katie's customer service is amazing. Read More

0.3

08-Nov-2018
Roxanne

Excellent service
Really high quality product Read More

0.3

05-Nov-2018
Zara

Every aspect of the service was excellent and customer focussed Read More

0.3

05-Nov-2018
Meghan

First-class service Read More

0.3

02-Nov-2018
Antonia

Ordered over the phone and from start to finish the service was excellent Read More

0.3

31-Oct-2018
4.0mm Deluxe Heavy Court

I bought my engagement ring from Samara James last year & have just purchased our wedding rings. Again the service was first class and I would recommend them to any one Read More

0.3

29-Oct-2018
6.0mm Deluxe Court

Item is lovely and arrived as described.
I have used Samara James before and wouldn't hesitate to use them again or recommend them. Read More

0.3

27-Oct-2018
Freya

Beautiful ring, excellent communication. Delivered on date. Read More

0.3

27-Oct-2018
2.0mm Deluxe Court

Excellent personal service, superb product. Would definitely come back. Read More

0.3

24-Oct-2018
Bespoke Round Diamond Ring

Incredible service.

Helpful from the minute go.

Harriet, Isabelle & co were unbelievable in aiding my design & execution of the ring. Couldn't ask for more from them. We're both incredibly grateful for your help with the most significant moment of our lives! Read More

0.3

20-Oct-2018
Isabella

Excellent advice, kept me up to date with progress, pleased with the product Read More

0.3

18-Oct-2018
Xanthe

Great service, great product, great price Read More

0.3

17-Oct-2018
Francesca

Brilliant service and a beautiful ring! Read More

0.3

13-Oct-2018
Barbara

Just returned from an appointment to pick up an engagement ring, gave good advice on aftercare and was generally informative about the whole process. Read More

0.3

13-Oct-2018
Olivia

Very professional service throughout the buying process. Open and honest, and were able to answer all questions. Read More

0.3

12-Oct-2018
Bespoke Fancy Diamond Ring

My request for a non standard ring with an unusual stone was dealt with tenaciously and ultimately successfully .Every effort was made to source my requirements with friendly courtesy .I do not know if any other supplier would have gone to so much trouble.I am very impressed with Samara James and the... Read More

0.3

12-Oct-2018
Sofia

.. Read More

0.3

12-Oct-2018
Bespoke Fancy Diamond Ring

Really helpful, treated like a person and given a very personal service to create the most amazing special engagement ring and did it within a very limited time frame, fantastic, couldn't fault them at all Read More

0.3

09-Oct-2018
Liberty

By clearly stating on a listing that the rings are made to order. Not once did I see that. Selected my size,clicked order. It said next day delivery then I got a email saying up to 20 days when I was going Mexico the week after to propose Read More

0.3

08-Oct-2018
Olivia

I was looking for the perfect classic diamond ring for my partner, and Harriet was spot on in her reccomendation of the Olivia ring. She loved it! The diamond that was selected was so beautiful. Read More

0.3

08-Oct-2018
Iolanthe

They were perfect from start to finish, notthing was too much trouble and it's so hard to find the nice perfect heart shaped diamond ring. Isabelle spent time and effort selecting out the perfect heart shape for me. Read More

0.3

08-Oct-2018
Anne

Yes Read More

0.3

02-Oct-2018
Stephanie

I would recommend it Read More
GET IN TOUCH
We're on hand to make sure you get the best quality and value for your bespoke jewellery. Contact us today.
-
BY PHONE

01932 260 100

9.00am - 5:30pm. 7 days a week.

BY EMAIL

We aim to reply within 24 hours.