WHAT OUR CUSTOMERS THINK ABOUT US
Our Latest Reviews
We're proud of our satisfaction record, and not afraid to shout about it.
We believe that honesty is paramount. We make diamond jewellery because we believe that we can offer you an outstanding service at an outstanding price. So when we found Feefo we were delighted to add it to our website. Everybody claims they are special, but the only judge is you.
Feefo is an independent review system that gives you the chance to rate products and services within a range of Excellent to Bad. Whatever you record with Feefo, good or bad, it is posted immediately onto our website for the whole world to see.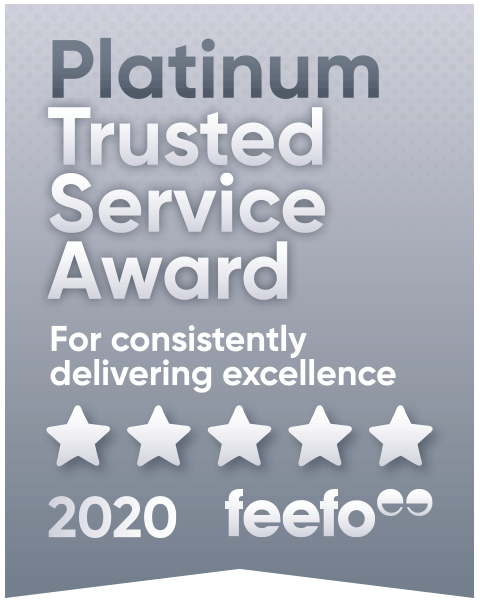 We cannot edit or change your response in any way and are delighted to see that most of our customers have been pleased with our service.
Take a look at our most recent feedback, or visit Feefo by following this link.
Date
Product
Score
Customer Comment

0.3

21-Jul-2019
Regan

I didn't fully understand what criteria to select in terms of clarity, colour etc. and the advice and guidance provided was invaluable especially as I was making an online order and not seeing the ring beforehand. Everything from the making of the ring to delivery went like clockwork. The ring is stunning... Read More

0.3

18-Jul-2019
Lois

So incredibly helpful. I loved the transparency of the site and the knowledge shared.
First rate service; a company that went the extra mile to find the perfect engagement ring for my fiancée in a matter of days (prior to trip abroad). Really exceptional and we loved the presentation from the GIA... Read More

0.3

18-Jul-2019
Anastasia

Having viewed many engagement ring styles online and in shops I came across Samara James and was very taken with their range of rings, two in particular really stuck out for me.

I booked an appointment at their office for a viewing of silver replicas and was met by the lovely Ellie. She took... Read More

0.3

15-Jul-2019
Bespoke Diamond Wedding Ring

From the first visit to picking up an eternity ring for my wife's 30th birthday Ellen was absolutely fantastic. She offered great advise when choosing a design that complimented the other two rings, and kept me up to date regularly with the delivery status of the ring which came in time for the... Read More

0.3

15-Jul-2019
Kirsty

yes I would recommend and buy again from them Read More

0.3

15-Jul-2019
Olivia

So, after a very unfortunate experience with my first engagement ring which was purchased from a quality high street store, we stumbled upon Samara James and boy I am glad we did!

Everything from start to finish exceeded my expectations from the beautiful location of the show room in... Read More

0.3

14-Jul-2019
Abigail

The service I received was perfect efficient and courteous very pleased Read More

0.3

11-Jul-2019
Michelle

Clear, helpful, straightforward, accurate and on time. Whole experience was fun and stress free, which is rare nowadays. I would definitely recommend. Read More

0.3

10-Jul-2019
Quinn

Service and attention to detail was impeccable. Would definitely recommend and use again Read More

0.3

09-Jul-2019
Paloma

Highly recommended online jewelry shop. Very available seller consultant. The ring was delivered within 1-2 from dispatch as promised. Beautiful ring design and stunning high quality diamond that comes with GIA certification. Would buy again. Read More

0.3

07-Jul-2019
2.0mm Grain Set

Customer service is excellent, they talk you through every detail which was great for us as we were selecting our wedding rings. They made it a fantastic experience for us both. Read More

0.3

05-Jul-2019
Engraving

We have used Samara James a couple of times and received excellent service on both occassions Read More

0.3

05-Jul-2019
Sandra

Samara James deserve their 5 star rating. Professional advice up front and very patient with my many requests for information. A top quality product. I'll update the review after some month of wearing. Read More

0.3

26-Jun-2019
Hope

Great service and very helpful. The ring is absolutely stunning and a special mention to Katie Stone who was always on hand to help and gave great advice. Very happy with the ring and experience. Read More

0.3

18-Jun-2019
Stephanie

Excellent advice and service on a tight schedule! Read More

0.3

18-Jun-2019
2.0mm Deluxe Flat

Very good advice and great prices. Made the experience very easy and comfortable. Read More

0.3

14-Jun-2019
Yasmin

I would indeed recommend Samara James,I am delighted with my new ring
Excellent customer service I had Katie that dealt with my order which she was very helpful-thank you Samara James Read More

0.3

12-Jun-2019
Tanvi

Absolutely fantastic experience throughout.

I booked my consultation with Samara James through their website after ordering a free ring size tool. I had done significant research into my potential purchase but I wanted to see with my own eyes the differences between the diamond cut, colour... Read More

0.3

09-Jun-2019
Roxanne

I would highly recommend the very personalised service. Alex was extremely patient, informative and helpful in using her expert knowledge assisting us to create the perfect ring for my wife. Read More

0.3

08-Jun-2019
Bespoke Ring Setting Only

Excellent customer service- the communication was brilliant (immediate or nearly immediate). Harriet always kept me updated on the status of the ring. Explained to me clearly the various options available. The delivery was next day too. I'm very impressed with this company. I'd never heard of them before... Read More

0.3

07-Jun-2019
Joy

I was very impressed by the customer service I received. Ben was my main contact. He was incredibly helpful while I was still unsure about what I was after. Overall an excellent experience. I would recommend them to anyone! Read More

0.3

06-Jun-2019
Maria

With a design in mind, but a short deadline and no idea of ring size, I entered into an on-line discussion with Harriet, who followed up with a telephone call and email. Within a couple of hours we had agreed to a slight change in spec, a price, a delivery date and I had placed my order. The ring size was... Read More

0.3

01-Jun-2019
Petunia

Easy process with very quick and professional response to any queries.
Advice given without any pushy up selling.
Excellent quality product.
Would not hesitate to recommend this company.
Have no fear of buying off the internet Read More

0.3

30-May-2019
Titania

Alexandra Best was fantastic throughout. Great advice given and lots of help to get an engagement ring to where it needed to be on time. Top class product and top class service. Read More

0.3

27-May-2019
Cameron

Quick and easy to deal with, talked me through any queries I had Read More

0.3

23-May-2019
Engraving

From start to finish, everything about my experience with Samara James (and Katie who I dealt with) was truly perfect.
After an initial one-to-one consultation at their showroom (which included inspecting a cubic zirconia silver replica of my chosen ring as well as genuine loose diamonds for... Read More

0.3

23-May-2019
2.5mm D-Shaped

Excellent personal customer service from start to finish. Read More

0.3

21-May-2019
Olivia

Fantastic, nothing was too much trouble. Read More

0.3

16-May-2019
Meredith

From start to finish they have been excellent - the advice they gave was exactly what I needed and the finished product is perfect. Read More

0.3

15-May-2019
Stephanie

Excellent from start to finish. The website allowed me to find a few rings I thought I would like. The appointment was great; taking a look at all the options I wanted to of rings and diamonds allowed me to make the decision I wanted. I never felt pressured, only guided and they clearly had our best... Read More
GET IN TOUCH
We're on hand to make sure you get the best quality and value for your bespoke jewellery. Contact us today.
-
BY PHONE

01932 260 100

9.00am - 5:30pm. 7 days a week.

BY EMAIL

We aim to reply within 24 hours.