WHAT OUR CUSTOMERS THINK ABOUT US
Our Latest Reviews
We're proud of our satisfaction record, and not afraid to shout about it.
We believe that honesty is paramount. We make diamond jewellery because we believe that we can offer you an outstanding service at an outstanding price. So when we found Feefo we were delighted to add it to our website. Everybody claims they are special, but the only judge is you.
Feefo is an independent review system that gives you the chance to rate products and services within a range of Excellent to Bad. Whatever you record with Feefo, good or bad, it is posted immediately onto our website for the whole world to see.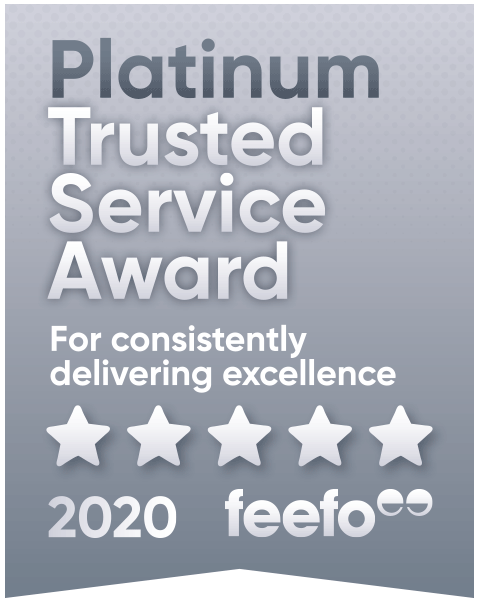 We cannot edit or change your response in any way and are delighted to see that most of our customers have been pleased with our service.
Take a look at our most recent feedback, or visit Feefo by following this link.
Date
Product
Score
Customer Comment

0.3

10-Jul-2018
Cynthia

The consultant I saw was so helpful and informative, and allowed me lots of time to make a decision - there was no pressure or rushing. The ring was a little too big so we had it resized, which was done quickly and perfectly. I cannot fault the customer service or the jewellery at Samara James and we... Read More

0.3

21-Jun-2018
Bespoke Fancy Diamond Ring

Fantastic service, very very helpful and didn't mind how much I called up with more questions!! Read More

0.3

24-May-2018
Bespoke Diamond Wedding Ring

Punctuality
Relaxed Approach
Helpful
Accommodated Changes well
Updating order status Read More

0.3

24-May-2018
Diamond Ring Cleaner

Really promt delivery, the diamond cleaner works like a dream. Even cheaper than on Amazon, and so much cheaper than high street shops. The free signed-for delivery was a big plus. Will definitely recommend! Read More

0.3

23-May-2018
2.5mm Grain Set

This is our third time of using the great services of Samara James, as usual we have been looked after very well by Shan. I'd highly recommend this business and hope to be a long term customer. Read More

0.3

16-May-2018
Tara

Everything was simple from start to finish and customer service was outstanding Read More

0.3

12-May-2018
Charis

We received excellent service from their expert staff. The jewellery is gorgeous and exceeded my expectations. Read More

0.3

11-May-2018
Clio

Fantastic jewellery at very good prices. The standard of service was exemplary.
I would recommend anyone to give them a try first before going anywhere else. Read More

0.3

09-May-2018
Verity

Amazing service and quick turn around.

Very professional and the price was best I could find. Read More

0.3

08-May-2018
Bespoke Multistone Diamond Ring

Impeccable service and exquisite ring. From start to finish a fantastic experience that I would highly recommend.
I was expertly supported through the creation process with all of my questions answered until we settled on the finished article which exceeded all of my expectations. Read More

0.3

07-May-2018
Camilla

Excellent service from start to finish including the communication throughout, the ring is absolutely beautiful and exceeded my and my now fiancées expectations, thank you so much Read More

0.3

07-May-2018
Olivia

We received a very nice reception from Harriett who then went on to explain a potted history of global diamond production, and the individual aspects of a quality diamond. We required a single stone engagement ring and were greatly assisted in this process by viewing and trying various options of metal... Read More

0.3

07-May-2018
2.0mm Deluxe Court

Excellent, professional experience. I have bought both engagement ring and wedding rings from Samara James and the quality is excellent, extremely pleased! Read More

0.3

07-May-2018
India

The service was amazing from start to finish. Reassuring to speak to such professional and experienced staff who took time to provide suggestions to enhance my ring. Will certainly recommend and hopefully use again in the future. Special thanks to Alex
GET IN TOUCH
We're on hand to make sure you get the best quality and value for your bespoke jewellery. Contact us today.
-
BY PHONE

01932 260 100

9.00am - 5:30pm. 7 days a week.

BY EMAIL

We aim to reply within 24 hours.