WHAT OUR CUSTOMERS THINK ABOUT US
Our Latest Reviews
We're proud of our satisfaction record, and not afraid to shout about it.
We believe that honesty is paramount. We make diamond jewellery because we believe that we can offer you an outstanding service at an outstanding price. So when we found Feefo we were delighted to add it to our website. Everybody claims they are special, but the only judge is you.
Feefo is an independent review system that gives you the chance to rate products and services within a range of Excellent to Bad. Whatever you record with Feefo, good or bad, it is posted immediately onto our website for the whole world to see.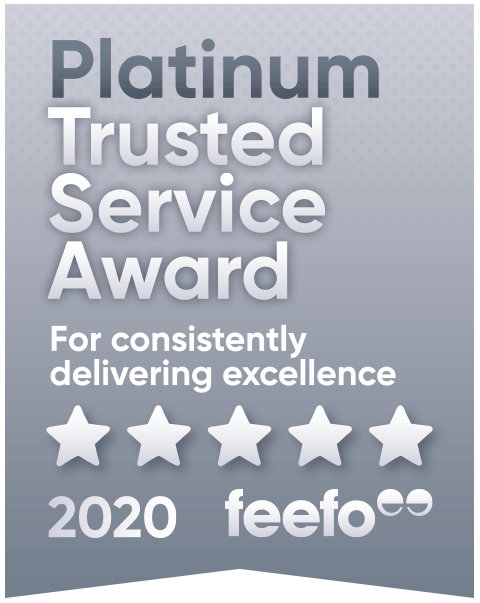 We cannot edit or change your response in any way and are delighted to see that most of our customers have been pleased with our service.
Take a look at our most recent feedback, or visit Feefo by following this link.
Date
Product
Score
Customer Comment

0.3

20-Feb-2019
2.5mm Modern Court

This is where my engagement ring was purchased and samara James were great when I asked which wedding band would be the best to choose from Read More

0.3

20-Feb-2019
Harmony

Absolutely first class service from start to finish. The appointment making process is quick and efficient with all on-line contacts followed up with a personal call. The showroom experience was amazing with no sales pressure and incredibly knowledgeable staff. Most importantly the product is sensational, I... Read More

0.3

18-Feb-2019
Astrid

Full in depth review coming soon...

Please don't be fooled by parting with you hard earned money to Samara James. Read More

0.3

17-Feb-2019
Camilla

Great service,non pushy or pressurised approach Read More

0.3

16-Feb-2019
Olivia

Very professional, explained in detail everything I needed to know to make the correct purchase. Read More

0.3

16-Feb-2019
Augusta

I live in Lancashire and was concerned about buying a diamond ring via the Internet. I checked the web site and reviews but was still nervous. I spoke with Ben on line who suggested I order some samples which I did. I ordered 3 very different rings and this proved to be very useful. I ordered one of... Read More

0.3

15-Feb-2019
5.0mm Deluxe Court

Service from Ben was brilliant. Read More

0.3

15-Feb-2019
Athena

From start to finish the whole procedure was stress free. This is a once in a lifetime purchase and I wanted it to be right. The website is excellent with plenty of information on the various diamonds and their properties. The staff are very knowledgeable and supportive through the buying process. I... Read More

0.3

15-Feb-2019
Emma

I have received an excellent bespoke service. Samara James were able to deliver an exquisite engagement ring to me just before my trip to Venice and with plenty of time for me to rehearse and plan. I can recommend them fully and will be doing so to friends and colleagues. Thank you for making our... Read More

0.3

15-Feb-2019
Odette

Excellent d knowledgeable advice supplied from start to finish. All questions and queries answered without delay and the ring was spectacular. A very professional and personal service. Would highly recommend. Thank you. Read More

0.3

14-Feb-2019
Leah

Bought three lovely pieces from them. Service was fantastic, and the 3 items are equally fantastic. Read More

0.3

08-Feb-2019
Rajesh

Extremely helpful. Prompt Read More

0.3

06-Feb-2019
Leah

The customer service and general advice and guidance from Alex made it a stress free experience and we were delighted with the ring we went with after her advice. Read More

0.3

06-Feb-2019
2.0mm Modern Court

Awesome as always. Thank you Harriet and Anastasia. Read More

0.3

06-Feb-2019
2.0mm Modern Court

Fantastic knowledge. Friendly and helpful staff. Brilliant quality. I bought a diamond engagement ring and 2 wedding bands from them and I'm so happy with all the above. Thank you Read More

0.3

02-Feb-2019
Billie

5*, definitely recommend Read More

0.3

02-Feb-2019
Harriet

The location is a little bit inconvenient, but the customer experience is outstanding. Read More

0.3

31-Jan-2019
Ebony

Great customer service and turned around the piece of jewellery very quickly Read More

0.3

30-Jan-2019
Hayley

Amazing service, good guidance for getting the perfect ring you're looking for more than happy with the ring I ordered don't think my partner could say no if she wanted to hahah!! Read More

0.3

30-Jan-2019
Leah

Excellent Read More

0.3

29-Jan-2019
Leah

Great service, easy delivery and quality product at a great price. Read More

0.3

29-Jan-2019
Marilyn

Knowledgable, friendly, great communication, excellent product - Really has been a pleasure to purchase through Samara james - Highly recommended Read More

0.3

28-Jan-2019
Freya

Excellent service! Staff were very knowledgeable about the diamonds and everything was very clear and comprehensive.

Prices are much cheaper than on the high street. My fiancé was able to purchase a rub over platinum diamond ring, which is ideal for active people and not available in many... Read More

0.3

28-Jan-2019
Billie

Extremely good service and quick assistance for my situation. Number of helpful staff, would defiantly recommend Read More

0.3

24-Jan-2019
Abigail

Excellent service as ever. Advice was useful, delivery as agreed, product superb. Read More

0.3

24-Jan-2019
Stephanie

Outstanding:
- easy-to-use website
- received a call-back later the same day as I placed my order
- the caller was both friendly and knowledgeable and made valuable suggestions to change my order for a nicer end-product
- the item arrived in just over a week (much earlier than... Read More

0.3

22-Jan-2019
Diamond Ring Cleaner

I ordered my product at the start of January with the money taken out of my bank on the 7th. I have now received this FEEFO however I am yet to receive my parcel! Read More

0.3

20-Jan-2019
Holly

Excellent service and knowledge, would highly recommend. Read More

0.3

18-Jan-2019
Faith

Fantastic service for a second time, knowledgeable and the advise is second to none. Will no doubt be back again Read More

0.3

17-Jan-2019
Diamond Ring Cleaner

Always a great professional service. Read More
GET IN TOUCH
We're on hand to make sure you get the best quality and value for your bespoke jewellery. Contact us today.
-
BY PHONE

01932 260 100

9.00am - 5:30pm. 7 days a week.

BY EMAIL

We aim to reply within 24 hours.