WHAT OUR CUSTOMERS THINK ABOUT US
Our Latest Reviews
We're proud of our satisfaction record, and not afraid to shout about it.
We believe that honesty is paramount. We make diamond jewellery because we believe that we can offer you an outstanding service at an outstanding price. So when we found Feefo we were delighted to add it to our website. Everybody claims they are special, but the only judge is you.
Feefo is an independent review system that gives you the chance to rate products and services within a range of Excellent to Bad. Whatever you record with Feefo, good or bad, it is posted immediately onto our website for the whole world to see.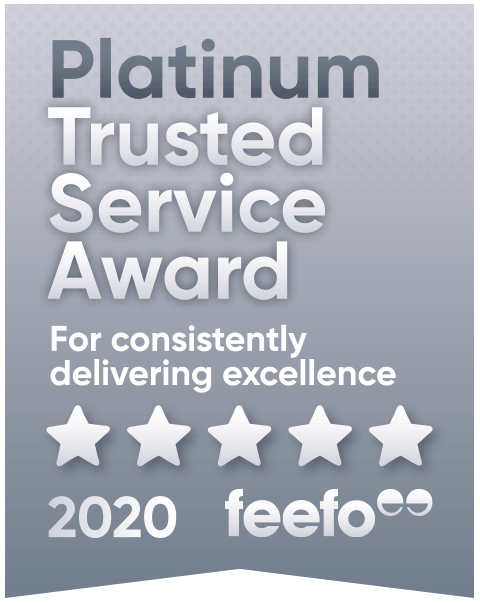 We cannot edit or change your response in any way and are delighted to see that most of our customers have been pleased with our service.
Take a look at our most recent feedback, or visit Feefo by following this link.
Date
Product
Score
Customer Comment

0.3

17-Oct-2018
Francesca

Brilliant service and a beautiful ring! Read More

0.3

13-Oct-2018
Barbara

Just returned from an appointment to pick up an engagement ring, gave good advice on aftercare and was generally informative about the whole process. Read More

0.3

13-Oct-2018
Olivia

Very professional service throughout the buying process. Open and honest, and were able to answer all questions. Read More

0.3

12-Oct-2018
Bespoke Fancy Diamond Ring

My request for a non standard ring with an unusual stone was dealt with tenaciously and ultimately successfully .Every effort was made to source my requirements with friendly courtesy .I do not know if any other supplier would have gone to so much trouble.I am very impressed with Samara James and the... Read More

0.3

12-Oct-2018
Sofia

.. Read More

0.3

12-Oct-2018
Bespoke Fancy Diamond Ring

Really helpful, treated like a person and given a very personal service to create the most amazing special engagement ring and did it within a very limited time frame, fantastic, couldn't fault them at all Read More

0.3

09-Oct-2018
Liberty

By clearly stating on a listing that the rings are made to order. Not once did I see that. Selected my size,clicked order. It said next day delivery then I got a email saying up to 20 days when I was going Mexico the week after to propose Read More

0.3

08-Oct-2018
Olivia

I was looking for the perfect classic diamond ring for my partner, and Harriet was spot on in her reccomendation of the Olivia ring. She loved it! The diamond that was selected was so beautiful. Read More

0.3

08-Oct-2018
Iolanthe

They were perfect from start to finish, notthing was too much trouble and it's so hard to find the nice perfect heart shaped diamond ring. Isabelle spent time and effort selecting out the perfect heart shape for me. Read More

0.3

08-Oct-2018
Anne

Yes Read More

0.3

02-Oct-2018
Stephanie

I would recommend it Read More

0.3

02-Oct-2018
Charlotte

I dealt with Katie who was incredibly friendly and efficient Read More

0.3

01-Oct-2018
Olivia

I appreciated the personal service. Being able to style the ring, viewing different rings and categories of diamonds helped me understand the whole process significantly and get the best ring for my budget. Read More

0.3

30-Sep-2018
Bespoke Round Diamond Ring

The service we received was outstanding, I was able to try on lots of different designs and shapes of diamonds and therefore ended up with the perfect ring. Read More

0.3

30-Sep-2018
Cheryl

I had about ten thousand questions, nothing was too much bother. I love the ring, its everything I would have wanted. Isabelle was particularly helpful and was great at putting my mind at ease. Read More

0.3

30-Sep-2018
Tara

The service was excellent from the first time i got in touch about purchasing a ring . I felt so comfortable with Katie, I ended up purchasing 3 rings . Read More

0.3

30-Sep-2018
Adele

They did everything well from start to finish , from the initial first call to professional product awareness to putting my mind at ease, yes il use them again and yes il reckoned them Read More

0.3

28-Sep-2018
Olivia

Very friendly and appoachable customer service with attention to detail and the willingness to make each case special to the buyer. Read More

0.3

26-Sep-2018
Amy

I saw the website link on facebook and looked into it from there. The website was very easy to use and the was a large range of designs to choose from. I went in and dealt with Harriet, who was very helpful and knew her stuff. The ring arrived within the required time and I have even had it sent back... Read More

0.3

20-Sep-2018
Valentina

I would definitely reccommend and buy from them again. The service was brilliant, informative and the staff was friendly. I am very happy with my ring and cannot wait to wear it! Thank you Read More

0.3

17-Sep-2018
Bespoke Diamond Wedding Ring

I have had a great experience with a Samara James -from initial contact, face-to-face, information and pricing about all rings (engagement ring and wedding rings) to purchasing my items.

All the staff who we were in contact with Samara excellen! They were helpful and knew their diamonds. Both... Read More

0.3

15-Sep-2018
Venus

Fantastic company that made the whole experience of purchasing the ring a pleasure. Very helpful and always gave the best advice. I would highly recommend them to anyone looking to purchase jewellery. Read More

0.3

13-Sep-2018
Roxanne

Excellent service. Very informative, personal and professional. The staff took their time to explain everything I needed to know about diamonds and the various styles of engagement rings to ensure that I left with the perfect ring and incredible value for the money spent. Read More

0.3

12-Sep-2018
Jessica

1st class Read More

0.3

11-Sep-2018
Bespoke Round Diamond Ring

Cannot fault the customer service I received from Samara James, and Shan in particular. Went to Shepperton to meet with Shan and discuss the requirements of my engagement ring. My OH was also very impressed. Had the ring made specifically to my specifications and was delighted when we opened the... Read More

0.3

10-Sep-2018
Xanthe

Easy transaction, secure delivery!

GREAT PRODUCT Read More

0.3

10-Sep-2018
Vanishree

Excellent all round service, would highly recommend. Read More

0.3

09-Sep-2018
Bespoke Wedding Ring

Really great service, very friendly and experienced staff. Our rings were exactly as we wanted them to look. Would recommend.
Thank you Samara James. Read More

0.3

08-Sep-2018
Marilyn

Great advice when choosing diamond really focussed on what is most impactful visually (cut) rather than having to pay more for less impact (clarity). Thankyou! Read More

0.3

07-Sep-2018
Tatum

Excellent from the initial phone call. I done lots of research to make sure what i thought was the right diamond. Alex advised on smaller stone and better cut. (Even though that made it cheaper) and thought the prices where good anyway, I do Have to say, when i inspected the stones, she was spot on.... Read More
GET IN TOUCH
We're on hand to make sure you get the best quality and value for your bespoke jewellery. Contact us today.
-
BY PHONE

01932 260 100

9.00am - 5:30pm. 7 days a week.

BY EMAIL

We aim to reply within 24 hours.