WHAT OUR CUSTOMERS THINK ABOUT US
Our Latest Reviews
We're proud of our satisfaction record, and not afraid to shout about it.
We believe that honesty is paramount. We make diamond jewellery because we believe that we can offer you an outstanding service at an outstanding price. So when we found Feefo we were delighted to add it to our website. Everybody claims they are special, but the only judge is you.
Feefo is an independent review system that gives you the chance to rate products and services within a range of Excellent to Bad. Whatever you record with Feefo, good or bad, it is posted immediately onto our website for the whole world to see.
We cannot edit or change your response in any way and are delighted to see that most of our customers have been pleased with our service.
Take a look at our most recent feedback, or visit Feefo by following this link.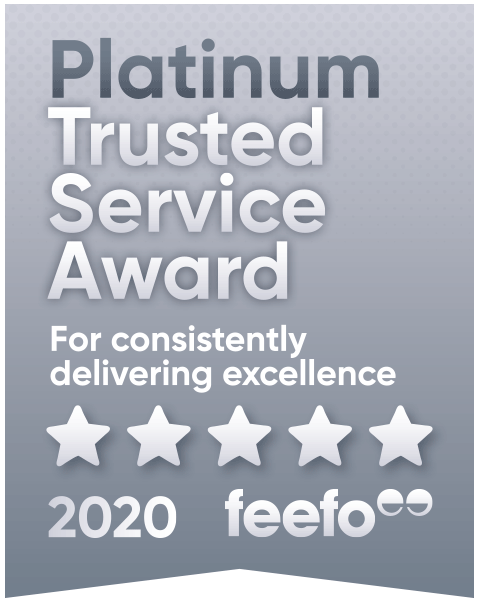 Date
Product
Score
Customer Comment

0.3

20-Feb-2021
Shepperton

Very helpful and friendly, stayed in contact the whole time, beautiful ring I'm sooo pleased with and would highly recommend , Read More

0.3

19-Feb-2021
Amanda

Having had such a great experience last year selecting an engagement ring, I didn't need to think twice about who to go to for earrings. Read More

0.3

18-Feb-2021
4.0mm Grain Set

I brought ring from Samara James and spoke to Isabelle about my requirements and the date I needed it was for my Wife Birthday and the time was the issue but she insured me that I will get my order on time for her Birthday which was on 19th Feb an I received the order 2 days before I was... Read More

0.3

18-Feb-2021
Jamelia

Bought a present for my wife's 50th and found the whole experience fantastic. I placed the order less than 30 days before the required delivery and spoke to Zoe who helped to take the order and expedite. Delivery was received 1 week before the big day and the ring which I purchased was absolutely... Read More

0.3

16-Feb-2021
Reese

First rate from start to finish even tho ring had to be sent back for re sizing
Highly recommended Read More

0.3

15-Feb-2021
Marilyn

amazing customer service, felt very comfortable buying over the phone in these challenging times.
when ring was delivered it was more stunning than i could of every imagined. packaged so beautifully too Read More

0.3

14-Feb-2021
Belle

Im very happy, recommand to everybody Read More

0.3

14-Feb-2021
Holly

I could not recommend samara james enough. Isabelle took my order over the phone and was very professional and it was obvious she knew her job. I asked for the ring with a tight deadline to meet, Isabelle rang to say they was still working on making the ring and they would do everything they could to... Read More

0.3

13-Feb-2021
Olivia

Absolutely flawless , Zoe was incredible with her customer service , her knowledge was so reassuring and I felt so comfortable to talk to her. Not only was she extremely professional but so down to earth and endearing . Thankyou for making this experience so very special, your fantastic ! Read More

0.3

13-Feb-2021
Chiquita

They made me a beautiful ring within the notified time, kept me updated, and gave me delivery options, all during the pressure of lockdown. Lovely people. Highly recommend them. Read More

0.3

12-Feb-2021
Molly

Absolutely fantastic, thanks to Christina for her advice and service. Read More

0.3

12-Feb-2021
Amanda

They gave me good advice to all my questions and very helpful would highly recommend them Read More

0.3

11-Feb-2021
Cameron

Staff very helpful. Due to the pandemic and not being able to go to a shop I found it very difficult to decide what to buy. I was sent 2 samples in the post which was a great help. Thank you to all staff especially Alex who gave me great advice x Read More

0.3

09-Feb-2021
Jonquil

I have bought a new wedding and engagement ring for my wife for our 20th anniversary. I have found them very helpful, knowledgeable, flexible to my price and requirements. The rings arrived 4 days earlier than promised. I have to give them to my wife but I have looked at them and the quality is really... Read More

0.3

08-Feb-2021
Samara

Very polite, positive, service. Put us the customer first and explained how we could do everything online. Because of Covid. Read More

0.3

07-Feb-2021
Cameron

I was able to speak to a member of the team. He took the time to explain about the different elements of buying an engagement ring. This allowed me to make an informed decision. Read More

0.3

05-Feb-2021
Bespoke Multistone Diamond Ring

Huw is a great ambassador fir the brand. We returned to Samara James 10 years after purchasing wedding rings for a matching eternity ring. After seeking out th eoriginal order from ten years ago, Huw and the design team created a perfect compliment to the wedding and engagement ring. Contact from... Read More

0.3

03-Feb-2021
5.0mm D-Shaped

Second time using Samara James after buying my fiancé's engagement ring and being so pleased with the service and the quality we decided to get our wedding rings here too. Once again we have not been let down, we were advised brilliantly by the staff on a one to one basis. Our wedding rings arrived a... Read More

0.3

27-Jan-2021
4.0mm Channel Wave

Excellent from start to finish. I ordered a wedding ring as I had lost my original one. I originally ordered the wrong size but that was soon recryfied after emailing them.
The ring arrived today. Its perfect just what I wanted. Excellent quality and I feel worth the money I spent. Thank you. Read More

0.3

26-Jan-2021
Brenda

Fantastic experience of buying my rings. Totally different from the high street experience. Friendly and helpful staff. Rings arrived by the set delivery date and they are everything and more to what I expected. Thank you Huw Read More

0.3

21-Jan-2021
Selma

Not great communicators. Had to chase them up for information. Once I had done that no problem. Ring arrived and my wife is delighted with it and it does look great.

So 4 stars is because I had to prompt them. 5 stars since I did that.. I do acknowledge times are difficult Read More

0.3

21-Jan-2021
Alison

We have ordered two rings from this store. The first were my engagement ring which is absolutely stunning and the second I had made after sadly losing my brother just a few months before. I had stars named after him and mum as a gesture that they are always looking down on me and my partner... Read More

0.3

19-Jan-2021
Olivia

Thank you, service was great. And very fast! Read More

0.3

18-Jan-2021
Stephanie

I felt comfortable all through the process of buying a diamond ring. I felt I paid market value for a good stone when comparing to other retailers. Read More

0.3

16-Jan-2021
Verity

Great service from start to finish and I'm happy with the beautiful engagement ring. We enjoyed the experience of choosing the style and our very own diamond and found the information on diamonds very interesting.
A much better experience than choosing a ring from a high street jewellers. All... Read More

0.3

15-Jan-2021
Damaris

Very friendly, helpful and knowledgable Read More

0.3

14-Jan-2021
Bonnie

I couldn't be happier with the service I received from Rob at Samara James. After initially speaking via the Chat window, he then called me and we spoke in great detail about exactly what type of ring and the spec I wanted. The current COVID lockdown meant that I couldn't actually go to a jewelers shop... Read More

0.3

04-Jan-2021
Thea

I was initially very wary about buying and expensive ring online, I mulled it over for ages. I need not have worried. It was a good experience and I have a ring which has exceeded my expectations. Every question I asked was clearly and thoroughly answered and I was given lots of help from Christina to... Read More

0.3

04-Jan-2021
2.0mm Deluxe Court

highly recommended, spoke to someone on the phone who gave me some help. I also spoke to someone via email about my other purchase to help me with this one Read More

0.3

01-Jan-2021
Bespoke Design Other

I have had several pieces from Samara and every time I have been delighted with the result. This was my first bespoke item and I am so very pleased with it. Will have no hesitation in recommending or returning to Samara in the future. They are attentive and a pleasure to deal with. Efficient and... Read More
GET IN TOUCH
We're on hand to make sure you get the best quality and value for your bespoke jewellery. Contact us today.
-
BY PHONE

9.00am - 5:30pm. 7 days a week.

BY EMAIL

We aim to reply within 24 hours.