WHAT OUR CUSTOMERS THINK ABOUT US
Our Latest Reviews
We're proud of our satisfaction record, and not afraid to shout about it.
We believe that honesty is paramount. We make diamond jewellery because we believe that we can offer you an outstanding service at an outstanding price. So when we found Feefo we were delighted to add it to our website. Everybody claims they are special, but the only judge is you.
Feefo is an independent review system that gives you the chance to rate products and services within a range of Excellent to Bad. Whatever you record with Feefo, good or bad, it is posted immediately onto our website for the whole world to see.
We cannot edit or change your response in any way and are delighted to see that most of our customers have been pleased with our service.
Take a look at our most recent feedback, or visit Feefo by following this link.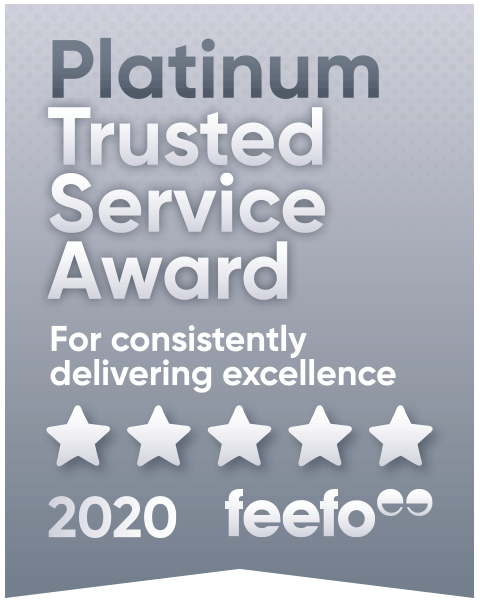 Date
Product
Score
Customer Comment

0.3

26-Mar-2020
Cordelia

Great service...from the initial consultation right through to the ring being delivered everything was perfect. Would highly recommend Samara James. Read More

0.3

25-Mar-2020
Leah

An excellent start to finish experience! Easy to use website, knowledgable and very helpful staff. Delivered on time, the ring looks fantastic! Read More

0.3

22-Mar-2020
Adriana

Very helpful staff and happy to accommodate requests being made Read More

0.3

21-Mar-2020
Sarah

Excellent customer service. Extremely helpful in store. Great value for an exceptional ring. Read More

0.3

20-Mar-2020
Xanthe

Absolutely world class service. I had been ting shopping from London to Edinburgh and have not found a website or team like it. Literally designed the ring myself and chose the exact diamond. Would recommend. Read More

0.3

17-Mar-2020
5.0mm Offset

Situated in very pleasant and relaxed surroundings away from the bustle of the high street, with plenty of parking.
The staff are both polite and well informed (Nicky in our case).
Excellent communication and email updates on our order.
Would most definitely recommend! Read More

0.3

17-Mar-2020
Hayley

seemed to be a simple process up to now, looking forward to getting the ring. Read More

0.3

03-Mar-2020
Meredith

Excellent customer service and fantastic product. I bought my fiancé's engagement ring from Samara James and she is absolutely over the moon with it.
From my first contact with Alex at Samara James everything was clearly explained and their knowledge of diamonds and passion for sourcing the... Read More

0.3

03-Mar-2020
Loretta

Everything has been fantastic from the initial contact with the website, to a request for them to hold my order whilst I was away, making the most important purchase of a gentleman's life has been made a dream. Read More

0.3

01-Mar-2020
Anastasia

I bought a ring that was customised with engraving. The end result looks great but the experience has been extremely challenging and the ring is finally ready over 2 months after it was initially due to be completed. There were multiple errors in the process and I was left feeling that, although the... Read More

0.3

28-Feb-2020
Bespoke Round Diamond Ring

Rob was a fantastic help. Although I didn't proceed with Samara James as I had approached them after I had already gone through a design process with another jeweller, Samara James gave me invaluable advice for stone selection. I would undoubtedly recommend them from my involvement with them. Read More

0.3

28-Feb-2020
Stephanie

Would definitely recommend Samara James. Customer care was superb, very friendly staff tho I only delt with them over the phone, very patient with my zillion questions, recieved ring in the time they promised, excellently packaged, couldn't be happier. Read More

0.3

28-Feb-2020
Anastasia

Polite pleasant and professional Read More

0.3

24-Feb-2020
Camilla

Everyone I spoke to was very helpful and friendly.Despite a postal problem I was very happy with the service overall. Read More

0.3

23-Feb-2020
Engraving

Scheduling an appointment was easy and followed up with confirmation email and text. Loads of parking, the appointments were timely and the showroom very nice with refreshments on offer. Our salesman Kieran was extremely knowledgable both in terms of the jewellery and diamonds and also helped with... Read More

0.3

18-Feb-2020
Clio

Helpful web chat which recommended that I call. Very helpful over the phone and no hard sell. Read More

0.3

15-Feb-2020
Stephanie

The whole experience with Samara James was excellent. I started using their online instant messenger and from that got sent very helpful links to give me all the information I could ever need. I then booked an appointment to go to their showroom and choose a stone. Isabelle was super helpful and gave... Read More

0.3

14-Feb-2020
Billie

I ordered then received a call from someone who was not extremely knowledgeable *as you'd expext* but took the time *45minutes* to break everything down in laymans terms for me. No question I had seemed silly and I would 100% recommend and go back for the wedding band.... assuming if course she says... Read More

0.3

12-Feb-2020
Tanvi

Smooth, speedy and efficient service from start to finish with everything explained along the way. Would recommend. Read More

0.3

11-Feb-2020
Lauren

Amazing customer service and highly recommended Read More

0.3

09-Feb-2020
Meredith

Great pre order service with a free measurement ring sent through the post and design advise.
The ring arrived earlier than stated and looked beautiful Read More

0.3

08-Feb-2020
6.0mm Modern Court

I would happily recommend Samara James's to anyone. Read More

0.3

07-Feb-2020
Athena

Very good initial appointment where we were given time to go through all of the options for the ring we wanted and chose the one that suited us best. Delivery was within the expected timescale although they forgot to send the second ring. This was sent the next business day with an ultrasonic cleaner... Read More

0.3

07-Feb-2020
Isabella

The information online was very informative and your staff member who I spoke to on the telephone was excellent Read More

0.3

07-Feb-2020
Bespoke Fancy Diamond Ring

Overall a pleasant experience Read More

0.3

06-Feb-2020
5.0mm D-Shaped

Perfect service from this company, very easy to deal with and a lovely team to meet and deal with. Would highly reccomend. Read More

0.3

06-Feb-2020
Melissa

I received really helpful and informative advice when making my selection. The ring was delivered on time and was exactly as described. Read More

0.3

05-Feb-2020
Logan

Great customer service.They really looked after me.Were very patient with me answering my many emails full of questions. Read More

0.3

03-Feb-2020
Olivia

On this occasion Samara James was represented by Alex Best, she was excellent. Alex made it very easy to understand the different grades of diamonds.
I would highly recommend using Samara James with Alex Bests guidance !
Great value for money Read More

0.3

01-Feb-2020
Hope

Extremely professional and knowledgeable staff. They really took the pressure off and it became a pleasant experience, rather than a sweaty and stressful time considering the importance of the item! Especially kudos to Nikki who was very helpful. Read More
GET IN TOUCH
We're on hand to make sure you get the best quality and value for your bespoke jewellery. Contact us today.
-
BY PHONE

9.00am - 5:30pm. 7 days a week.

BY EMAIL

We aim to reply within 24 hours.