Engraving Information
We offer a full range of engraving services using the latest technology and your rings can be engraved whilst you wait at our Shepperton Showrooms.
Having carefully chosen words engraved onto the inside of your ring is a beautifully romantic and unique way to commemorate your proposal or wedding day. Your messages of love will be with you both forever.
To view examples of popular fonts we offer please click here.
To engrave the inside of a ring we use a computer controlled diamond tipped cutter ensuring fine clarity and definition which are the hallmarks of diamond engraving. For an extra special touch we can also set a small diamond or birthstone into the engraving. Please contact us for more details regarding this service.
We are usually able to engrave a special message or date inside a ring usually up to 30 characters including spaces (except where the finger size is very small or there are already diamonds set as this will mean there is less space available). We can also engrave a message on the outside of a ring. The fee for engraving is £60.00 per ring.
Hand Carving and Hand Engraving
We also offer a hand engraving service where we can engrave or carve your bespoke design onto either the inside or outside of your ring. Another stylish and highly personal choice is to have you and your partner's fingerprints engraved on to your rings, either inside or outside. A single finger print engraved onto a wedding ring costs £80.00.
Simple floral or intertwined leaf designs engraved around the wedding band can also make an otherwise plain ring much more special and individual.
Further Engraving information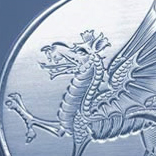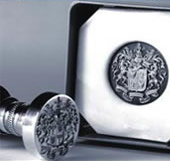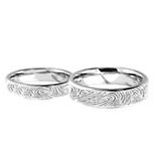 Arrange a call back
One of our designers will call you back within 24 hours.
Anti-spam: we'll never give your details to anyone else
Contact Us
If you would like one of our engraving experts to contact you to discuss your specific requirements please contact us using this form.
01932 260 100
Please call to talk with one of experts and we will answer any of your questions.
sales@samarajames.com
We will respond to email enquires within 24 hours for emails received between Monday and Friday.